Nations Cup: fourth game, fourth win for Germany
With an unchallenged 2:0 victory over Belgium, Nations Cup host Germany started the second day of Schneverdingen.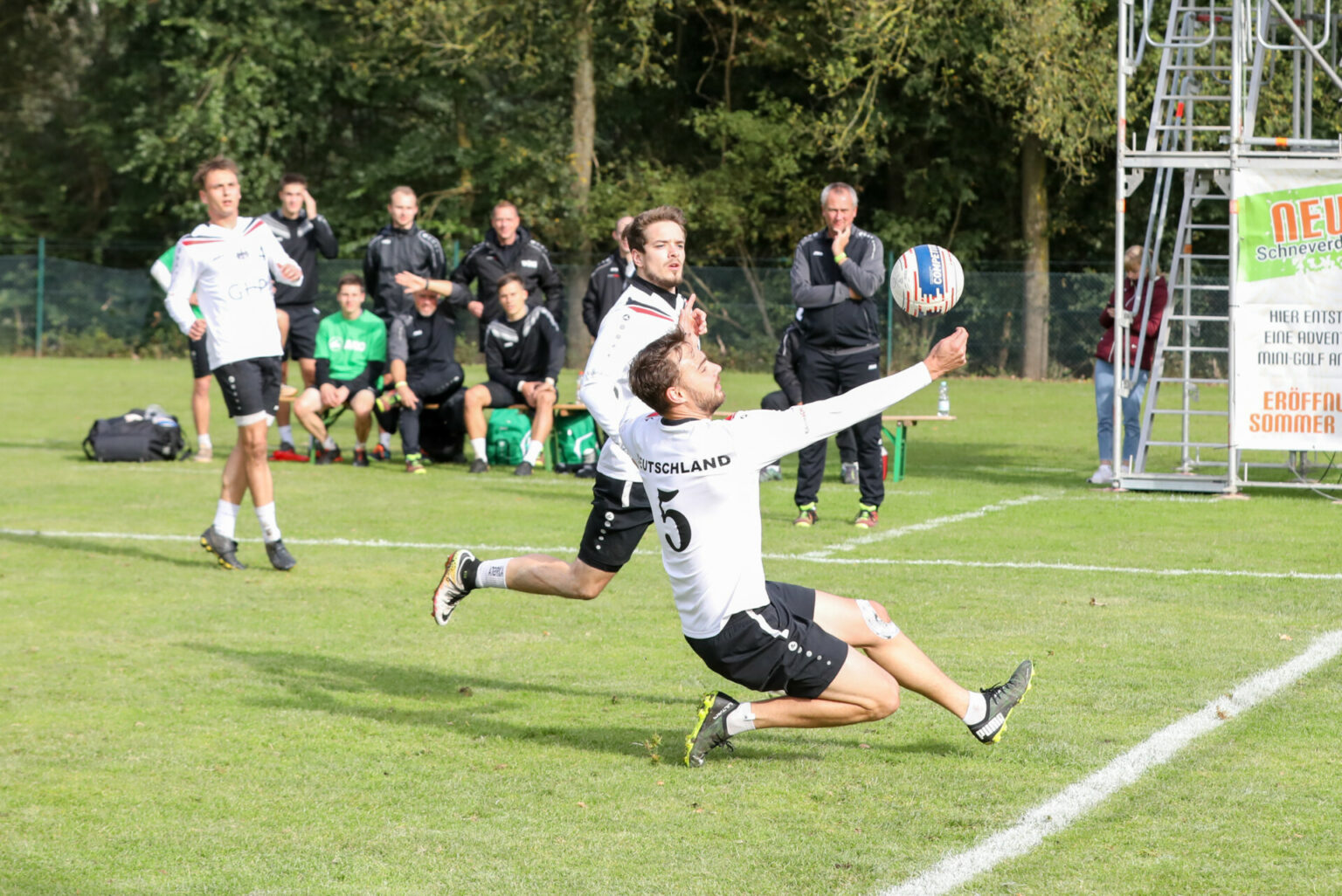 After the three victories of the first day of the tournament, Team Germany will naturally take to the court against Belgium, who still have little international experience. With Timon Lützow and Rouven Kadgien, Hauke Spille, Ole Schachtsiek and captain Felix Klasen, the world champion immediately pulls away to 5:0 and forces the Belgians into a timeout. Only then does the team of German national coach Hartmut Maus manage to correct the result a little, reported https://onlinecricket.bet/.
Rick Voeten caught the German defense on the wrong foot several times. After Timon Lützow's service error, the Belgians came back to 6:9. Nevertheless, the favorite from Germany secured the set with a short fightback to 11:6.
For the second set, national coach Olaf Neuenfeld changed his team completely. Jaro and Johannes Jungclaussen, Oliver Kraut, Marcel Stoklasa and Kevin Schmalbach took over. They don't let anything go to waste at the beginning of the set either.
Only after a sideways Stoklasa out-ball Belgium succeeds in scoring the first point at 1:4. Unchallenged, albeit with a few small insecurities, Germany is on the fast track to winning the match. After Voeten's out ball, the world champion leads 9:4. Stoklasa at the net makes it 10:4 with a great overview - and another out ball by the Belgians ends the match.
Germany thus also wins the fourth match of the Nations Cup. In the final preliminary round match against Austria, it is now a question of the best starting place in the semifinals.
.
.